This story is written by Jenna Scott, Haiti Child Sponsorship founders' grand-daughter. Jenna recently served in Haiti for 6 weeks of a 10 week medical internship (cut short by the recent riots and civil unrest).
Ken's story did not start with me. In fact, I am not exactly sure when or where Ken's story did begin. I don't even really know how to spell his name. I do know that he and I will never be the same because of the way that the Lord intertwined our lives. Hopefully one day Ken will write down his own story and fill in all of the missing pieces. Until then, I can tell you the little bit that I do know. For starters, I know that some eleven years ago, Ken was born in Haiti, probably in a mountain village called Maissade. I know that his parents are no longer in the picture, that he did not start school with other kids his age, that he has experienced great pain, and most importantly, I know that God loves him and has been looking after him throughout his entire life.
The Streets of Maissade, where Ken grew up.
At some point in Ken's early childhood, a serious infection developed in his knee. I don't know what caused the infection, but I wonder about it often. Maybe he scraped his knee playing soccer; maybe he was burned. Maybe he cut his knee on a rock in the river. Whatever the cause, the impact was severe. Neglected, the infection intensified until at some point there were maggots festering in the wound. The abscess could no longer be ignored, and the time came for Ken to see a doctor. I'm not sure who the doctors were or what they did, but I know that what was left was dysfunctional. And so, sometime before the age of six, Ken was crippled. At least two years passed by before I met Ken. He transitioned to a new home with his aunt and cousins. He became accustomed to the physical and cultural consequences of being disabled.
When I met Ken in 2014, his was just one precious face among about fifty others. I was sitting in the park with a box of band-aids and a line of kids waiting to be "treated". I noticed two kids cut the line. The older of the two grabbed my attention and pointed to his younger friend's leg. At first glance, it looked as though it was broken, and his lower leg was dangling at the knee. My stomach turned, and my first instinct was just to pick him up and love on him as best I could. This was just a week-long trip after all. We'd been going to Maissade for three years and I had not once met this family. For all I knew, the boys would not return to the park while my team was visiting. So, I asked all of the regular questions. I learned that their names were Olande and Ken. They were cousins. Ken was eight years old. Olande did go to school. Ken did not. The more I talked to the pair of them, the more my heart ached for Ken. I decided to adopt him into my arms for the rest of the week, and I started to dream about what I could do for this boy.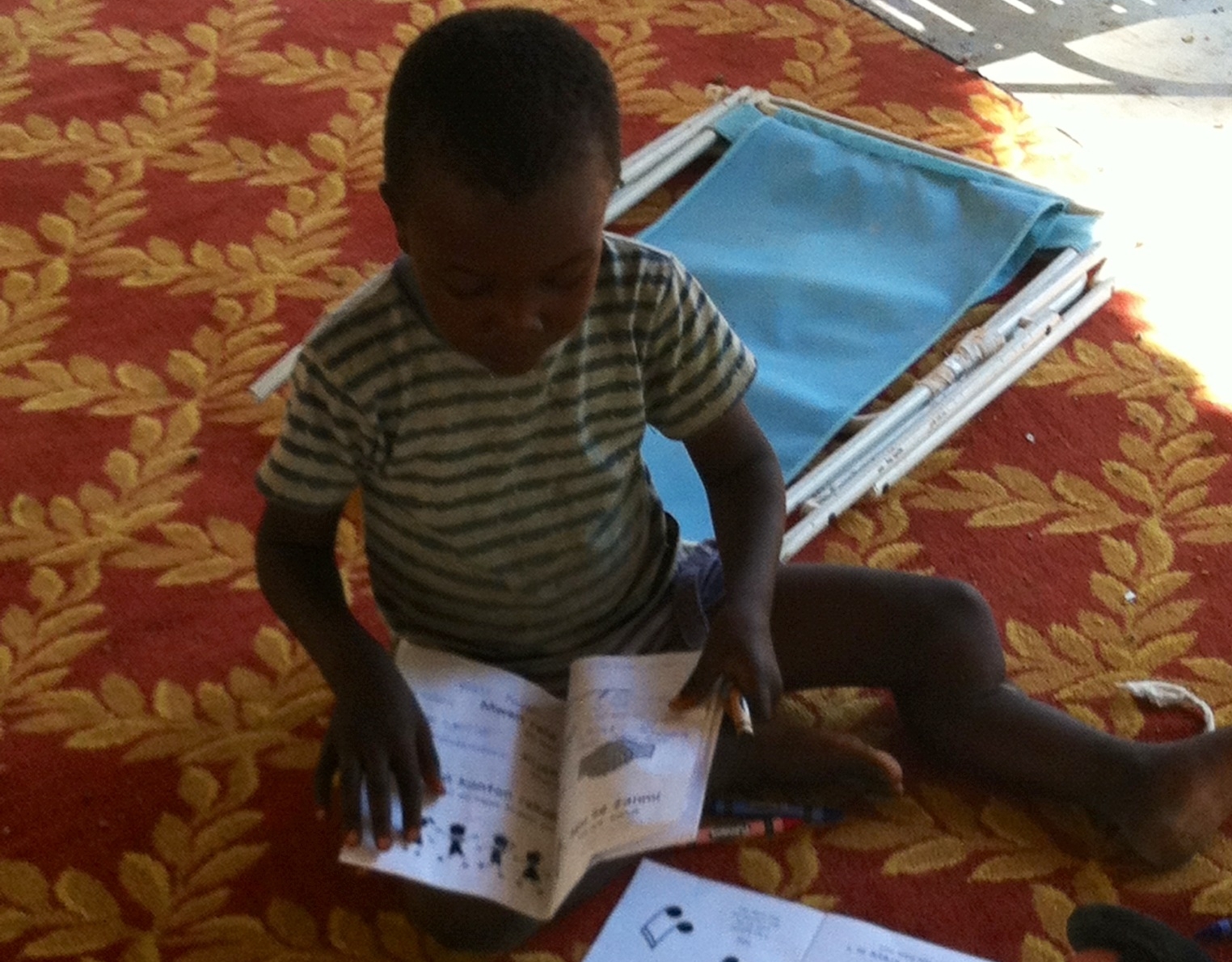 As a fifteen-year-old girl with no income, connections or qualifications of any kind, there really was nothing I could do, and I knew that in my mind. Truthfully, my encounter with Ken was not out of the ordinary for Haiti. In a country marked by poverty, hardships, and disaster, you sort of learn to do what you can, pray a lot, and let God do the rest. No one is going to save Haiti, it's too heavy a burden. The Lord had broken my heart for Haiti before, but with Ken it was different. He wrecked me. I was so overwhelmed by hopelessness that I ran to my bedroom in Maissade and collapsed on the bed in sobs. It was all so unfair. In my despair, I opened my bible directly to Acts 3, and I read this ---
"One day Peter and John were going up to the temple at the time of prayer—at three in the afternoon. Now a man who was lame from birth was being carried to the temple gate called Beautiful, where he was put every day to beg from those going into the temple courts. When he saw Peter and John about to enter, he asked them for money. Peter looked straight at him, as did John. Then Peter said, "Look at us!" So the man gave them his attention, expecting to get something from them. Then Peter said, "Silver or gold I do not have, but what I do have I give you. In the name of Jesus Christ of Nazareth, walk." Taking him by the right hand, he helped him up, and instantly the man's feet and ankles became strong. He jumped to his feet and began to walk. Then he went with them into the temple courts, walking and jumping, and praising God. When all the people saw him walking and praising God, they recognized him as the same man who used to sit begging at the temple gate called Beautiful, and they were filled with wonder and amazement at what had happened to him."
The Lord had given me a mission. I knew from that moment on that Ken's story would not be about a boy who fell victim to the brokenness and hopelessness surrounding him, rather that he would become strong enough to walk, jump and praise the God who made it all possible. The people of Maissade would recognize him and be filled with wonder and amazement at how the Lord had entered into his brokenness and made him whole. I held Ken every day that week, and when it came time to leave, I made a promise to him that I would be back.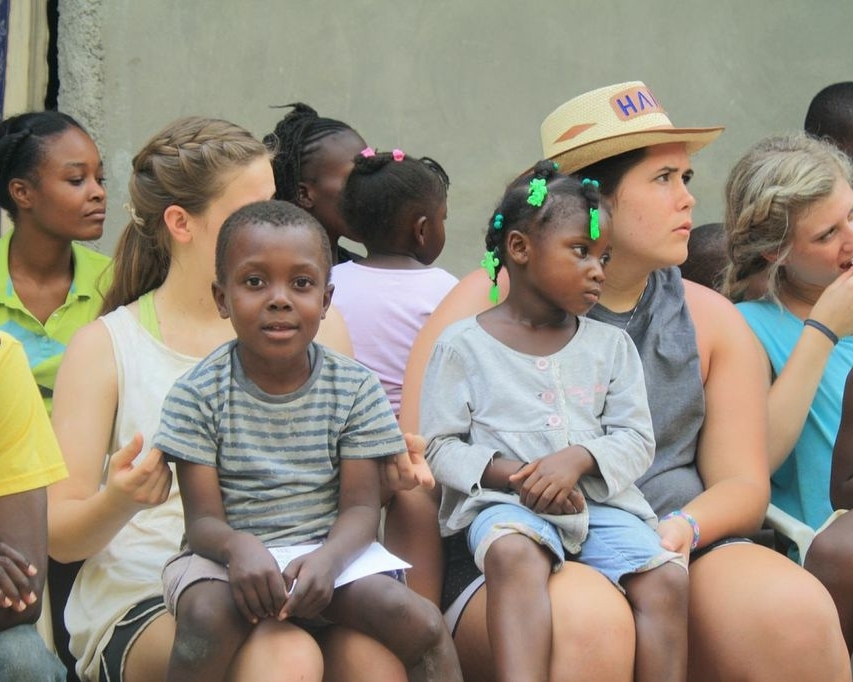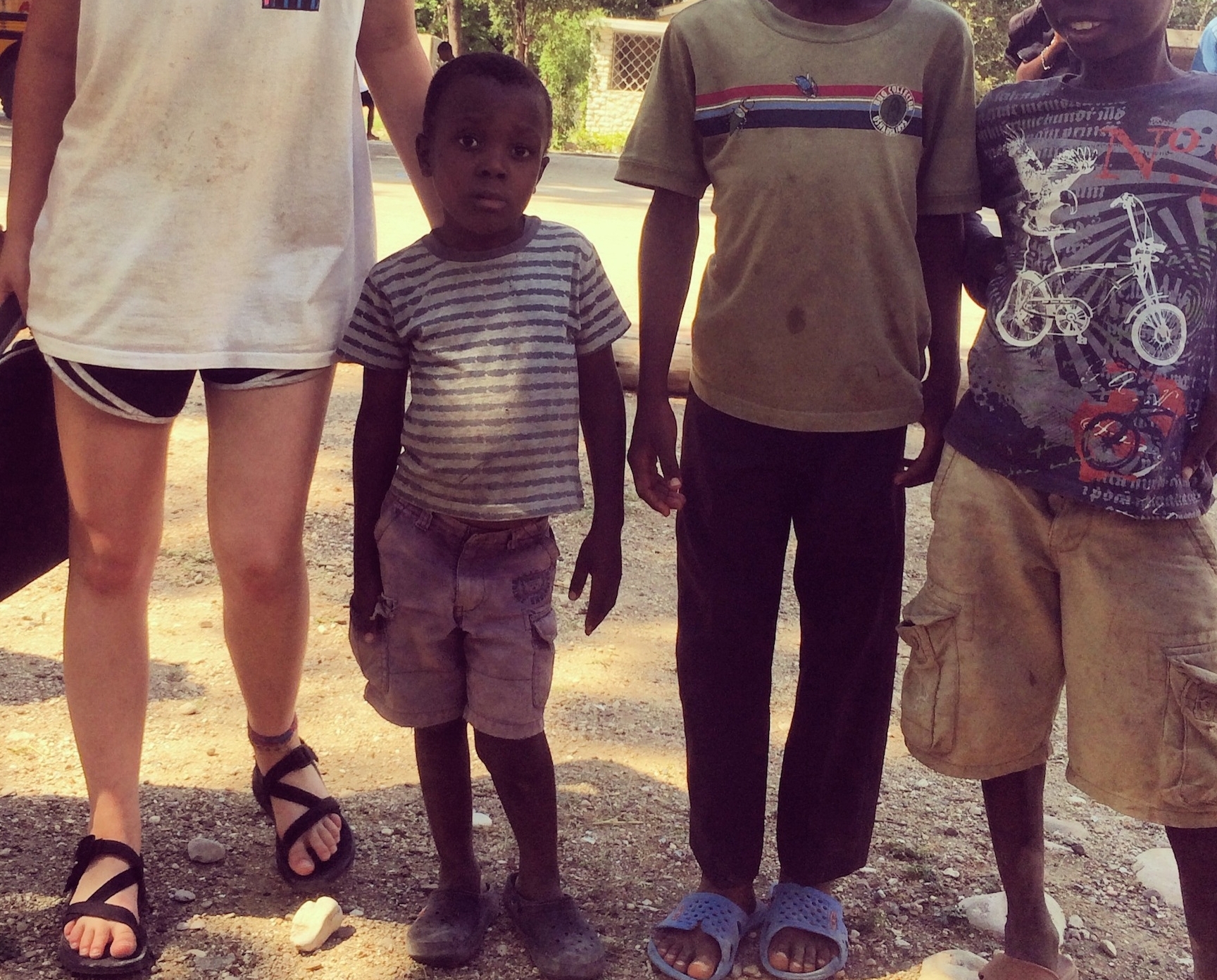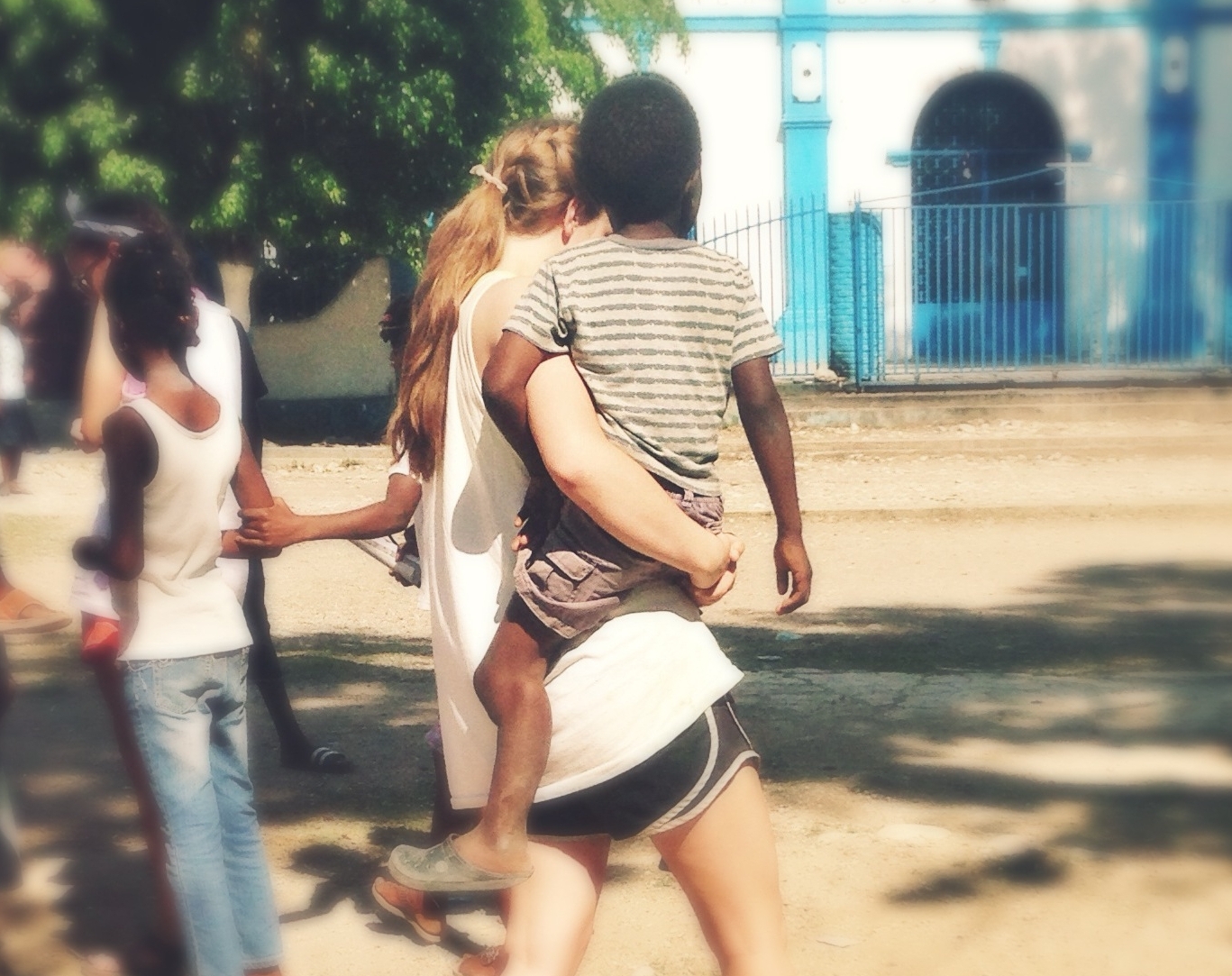 The next time I saw Ken was in a post-op room at Adventiste Hôpital in Port-Au-Prince after his first surgery. A miracle surgery that was only possible because of the Lord's goodness, His connections and the generosity of my community back home. Due to the complexity of his condition, an external fixator was required to align and lengthen his leg. He moved to Port-au-Prince with his older cousin Edna to be closer to the doctor for follow up appointments. With extra money raised from his initial surgery, we were able to support Edna as she cared for Ken. Little did we know, Ken would undergo four more surgeries to date. I have kept a close relationship with him since that day, seeing him at least once a year when my team travels to his hometown. I am always blessed to see how his resilient spirit impacts the people he encounters. This journey has been difficult. I am often reminded how powerless I am in the midst of the brokenness of this world, BUT the Lord is faithful when it feels hopeless, and He is good despite the circumstances.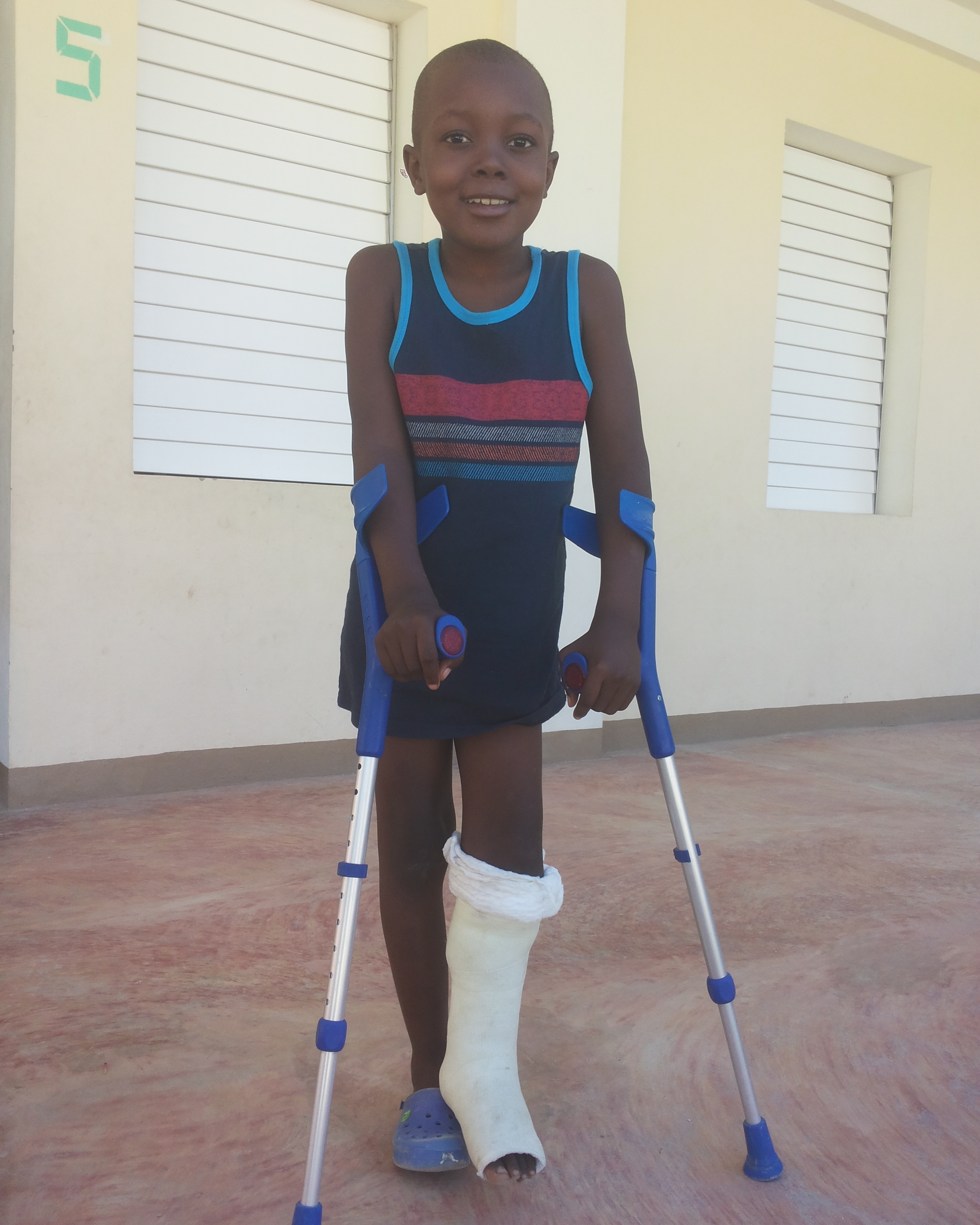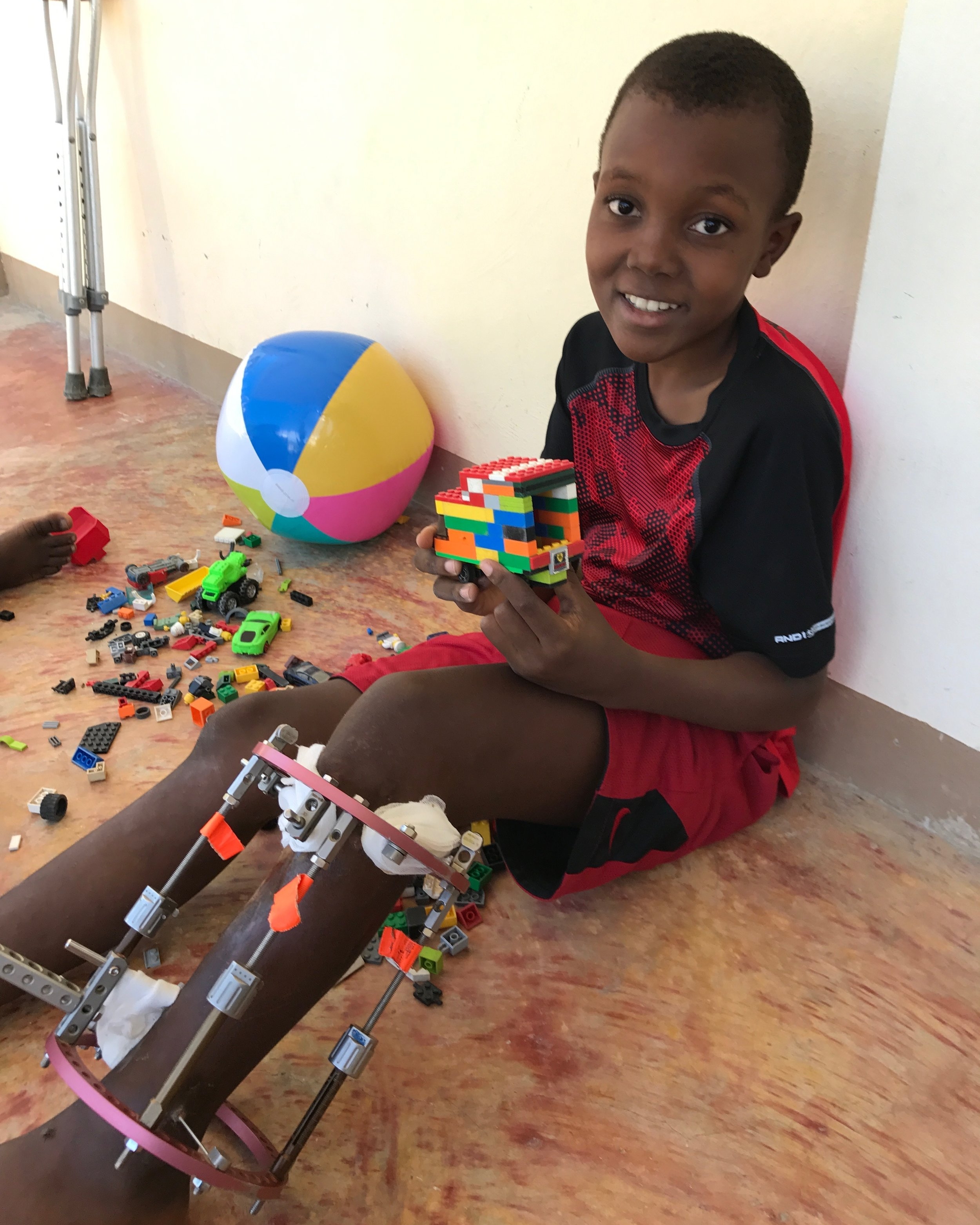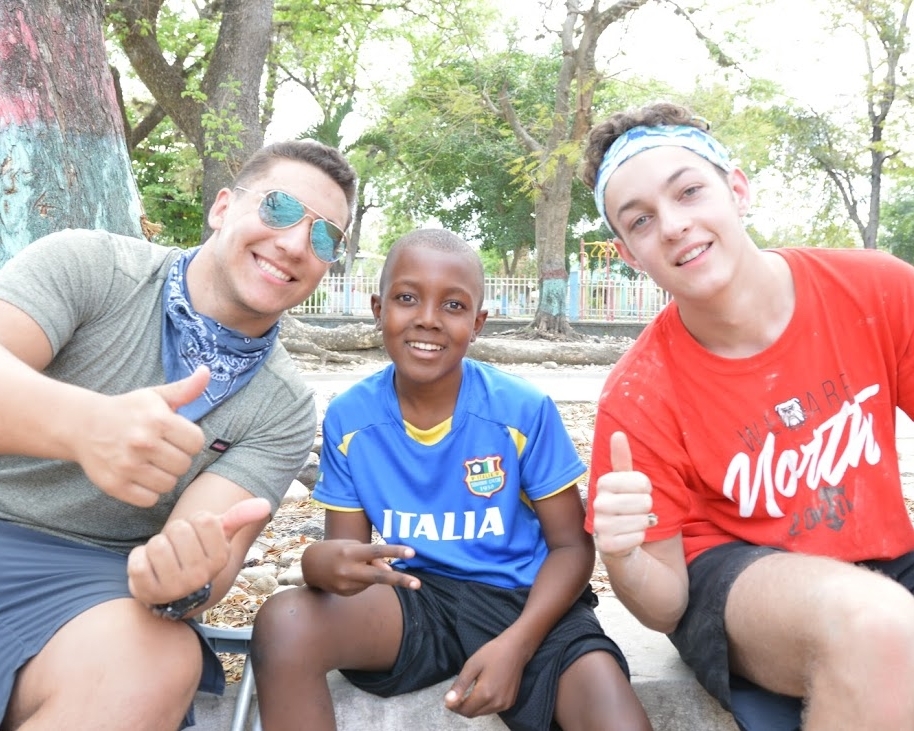 I was reminded of this truth this past July 2018 when I had the opportunity to see Ken at the Beach in Haiti. All little boys grow up, and Ken is no exception. He has shot up in height over the past year. I can hardly imagine that I used to carry him on my hip not too long ago. We smiled together as he stepped into the ocean for the first time. I watched him be amazed by the waves, the sand, and the seashells. He gaped at the giant crabs being sold by beach vendors. We built huge castles in the sand, and I watched as he learned not to build his fortress too close to the water if he didn't want to watch it wash away. Despite the pain of his life, and the hardships he has endured at such a young age, he has a type of gentle joy that reminds me of the goodness in life, the goodness that comes from God.
Ken's story is not over. He is still in physical therapy after his last surgery, and there is a possibility of future surgeries to make sure his legs grow at the same rate (he really is growing so fast). It is my hope that he continues his education and has all of the resources he needs to thrive in life. Ken's story did not start when I met him, and The Lord was looking after him far before I ever looked into his big brown eyes, and The Lord will continue to be in control as we navigate life together.